Premium VOD battle goes down at ShowCanada
NATO president John Fithian warns the audience of reduced box office should new releases go straight to VOD.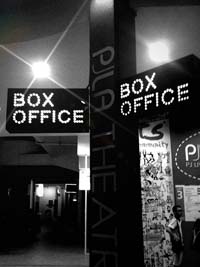 ShowCanada on Wednesday became High Noon for a showdown between cinema operators and the major studios over premium VOD.
John Fithian, president and CEO of the National Association of Theater Owners, in a keynote speech at the industry gabfest warned Canadian exhibitors about a possible box office collapse if they fail to maintain theatrical release windows.
Early VOD releases to the home could damage the movie industry at the box office and in the fight against internet piracy, Fithian told ShowCanada delegates.
"Early releases will reduce movie ticket sales, and will exacerbate movie theft by giving pirates an early pristine copy of movies," he argued.
The theatre owners were urged to challenge a recent proposal from the major studios for a "home premiere" offering that would shorten the window between a film's theatrical release and a DVD and Blu-ray release by releasing titles directly into the home.
Exhibitors fear consumers could be convinced by a premium VOD offering to stay away from theatres and wait until new movie releases arrives in their homes.
Fithian said the campaign to preserve theatrical release windows would move beyond North America to Europe in June and onto Australia in August.
"We hope that this early VOD experiment begins and ends in the U.S.," Fithian told the ShowCanada delegates.
"But if not, we want exhibitors everywhere to be prepared," he said.