Quebecor Fund unveils round of TV funding
Over $2 million is being distributed to 10 prodcos, including Bye Bye RBO and Glacialis Productions.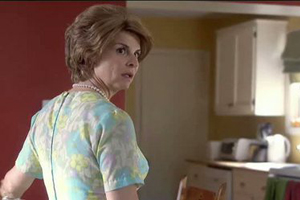 The Quebecor Fund is doling out a total of $2,755,000 to 10 prodcos under its Main Television Production Assistance Program (MPAP), as broken down by broadcaster.
1000 Days for the Planet from Glacialis Productions follows three years of stories and observations about Earth and will be complemented by online, smartphone and tablet components. Broadcasters on board include Société Radio-Canada (SRC), RDI and Discovery World HD.
SRC will also air RBO 3.0 from Bye Bye RBO, which hinges on the 30th anniversary of comedy troupe Rock & Belles Oreilles and lets viewers relive moments in time through the ensemble's viewpoint, and season two of Les Rescapés (pictured) by Productions Casablanca along with 10 interactive videos for online.
Télé-Québec is backing two, Vivaclic's kids dramedy Tactik 4 and Groupe Télé-Vision's science quiz show Génial II !
Productions SAV's Star Académie 2012 will go to TVA, as well as La Boîte à histoire's Le Québec, une histoire de famille, which also has LCN on deck. The 52 x two-minute shorts of Quebec's history told through family history has a heavy emphasis on the interactive side where families can gather online to share genealogical information.
Other projects receiving funding include doc series Airborne Wrecks from Pixcom Productions for Discovery Channel Canada, ECP Nouveaux Médias' working title exploration of graffiti ParaGRAFF (Graffiti) (working title) for ARTV and TFO, and Le Sexe autour du monde 2 for TV5 from Eurêka! Productions.