Global goes for a 10 for fall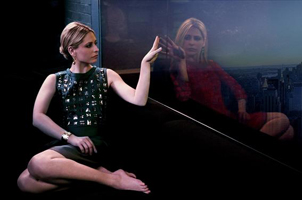 Looking to add some "fresh sparkle" to the Global 2011-2012 schedule, the network has added 10 shows to its fall lineup.
Leaving Mondays intact, the focus in LA was to secure some strong new dramas and fill Friday night prime time with a fresh slate, Barb Williams, SVP content, Shaw Media, tells Playback Daily.
"We had strong slate of returning hits that frankly, we were in the delightful position of not needing a whole heck of a lot," Williams said of the Shaw team's trip to LA earlier this month.
"One of the objectives in LA was to make sure that we came back with a stronger Friday night, and we absolutely accomplished that," she adds.
The only night to feature an all-new prime time lineup, Fridays on Global will include A Gifted Man at 8 p.m., new half-hour comedies I Hate My Teenage Daughter at 9 p.m. and Happily Divorced at 9:30 p.m., followed by the new Sarah Michelle Gellar-starrer, The Ringer, at 10 p.m.
"I think [A Gifted Man] is a solid lead-in for the two comedies which also were very much 25 to 54 and female oriented," she says of the new drama, which stars Patrick Wilson (Angels in America) as a surgeon who starts receiving messages from his dead wife. It is directed and co-produced by Jonathan Demme.
"It's a really great show and it gives us a chance to give a couple of great comedies an opportunity to get established," she says, adding that the return of Gellar in The Ringer should be strong in the 10 p.m. slot, with its younger, built-in Buffy audience.
The drama Global feels most strongly about is Prime Suspect at 10 p.m. on Thursday nights, she says. Directed by Peter Berg, the show is based on a UK series of the same name, following a "tough as nails" female detective as she tracks down bad guys.
"Part of our goal in LA was to find the 'It' show and I think we've found it in Prime Suspect," she quips.
Other new additions to the grid include Parenthood on Tuesday nights at 10 p.m. (formerly on Citytv) and Harry's Law, also formerly a Citytv show, on Wednesdays at 9 p.m. Thursdays will see the addition of How to Be a Gentleman at 8:30, which leads into ratings pace horse Bones, and then Prime Suspect.
And although the Global fall grid only includes one Canadian show, Recipe to Riches at 8 p.m. on Saturdays, Williams is quick to note that the fall grid does not tell the whole tale of Canadian production in the Shaw slate.
The summer, she notes, will feature Rookie Blue and Combat Hospital, followed by Canada Sings in August and early September and while fall will be quiet, mid-season and spring 2012 will feature The Firm (with NBC), a new Titanic mini-series, and Bomb Girls (from Muse/Back Alley Film), in addition to shows such as Lost Girl returning to Shaw specialty channels.
"I think a whole bunch of things are happening at once that are all lining up to this great story," she says of Shaw's 15 scripted Canadian dramas currently in production, or about to air.
"The year of the strike…was a bit of a turning point, because it opened up a lot of the US networks to look outside of  their borders to help find content and a lot of Canadian production got a second glance that year. Then you do one or two and sure enough, our content looks spectacular. It only takes one or two to make everyone sit up and pay attention."
Rookie Blue marked a turning point with ABC, she adds, and the mediaco is hoping The Firm will do the same. "We're really looking to open some doors there too," she says.