Entertainment One picks up 50 films in Cannes
The distributor has a busy festival, as it picks up rights to Paul W.S. Anderson's Pompeii, and Taylor Hackford's Parker, among others.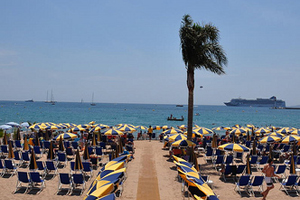 Toronto-based Entertainment One was busy in Cannes, coming away with multi- and single-territory rights to around 50 movies in all.
The catch included Paul W.S. Anderson's Pompeii from Summit Entertainment (UK, Canada and Benelux) and Taylor Hackford's Parker from Sierra Films/Affinity (UK, Canada, Australia and Benelux).
The indie distributor also picked up the Katherine Heigl-starring The Big Wedding from Nu Image (Canada and Benelux), and 7 Psychopaths, which Colin Farrell and Sam Rockwell (Australia and Benelux), acquired from Hanway.
Other pick-ups include Ken Loach's Angel's Share, bought in Cannes from Wild Bunch (UK and Canada).
For its UK operation, Entertainment One picked up Tarzan 3D from director Reinhard Klooss and Summit Entertainment, and Stephen Frears' Lay The Favorite, which stars Bruce Willis, Rebecca Hall and Catherine Zeta-Jones, from Wild Bunch.
And for Canada the distributor bought the Johnny Depp-starrer Rum Diary and the Colin Farrell and Keira Knightley-starrer London Boulevard, both from GK Films, and I, Alex Cross, starring Tyler Perry, from QED.
Entertainment One also acquired for its recently bolstered Australian outfit Mavericks from Lakeshore Entertainment, Woody Allen's Midnight in Paris, from Imagina, and Lasse Hallstrom's The Hypnotist, sold by Svensk.