Cosmopolis enters production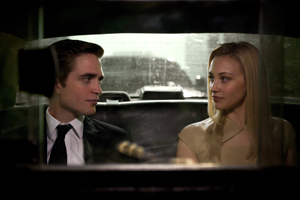 David Cronenberg's adaptation of Don DeLillo's Cosmopolis has kicked off its 40-day shoot in Toronto.
The Robert Pattinson-starrer (Water For Elephants, The Twilight Saga) will film on location and in-studio through mid-July.
The coproduction with Paris-based Alfama Films Productions marks the third collaboration between director Cronenberg and Martin Katz (Hotel Rwanda) of Toronto's Prospero Pictures.
Paulo Branco (Mysteries of Lisbon) is on board as producer, with executive producers Edouard Carmignac and Grégoire Melin, line producer Joseph Boccia and associate producer Walter Gasparovic.
On the creative side is director of photography Peter Suschitzky (A History of Violence), production designer Arv Greywal (Lars and The Real Girl) and costume designer Denise Cronenberg (Eastern Promises). Toronto-born Howard Shore (The Lord of The Rings Trilogy) will compose the music.
Other cast members include Juliette Binoche (Chocolat), Paul Giamatti (Barney's Version), Samantha Morton (In America), Sarah Gadon (A Dangerous Method), Mathieu Amalric (The Diving Bell and the Butterfly) and Jay Baruchel (Tropic Thunder, The Trotsky).
Paris-based Kinology will handle international sales with Entertainment One taking distribution in Canada and RAI Cinema in Italy.
Cosmopolis has also received support from Telefilm Canada, the OMDC and the Harold Greenberg Fund.