Telefilm Canada presents Golden Box Office Award to Splice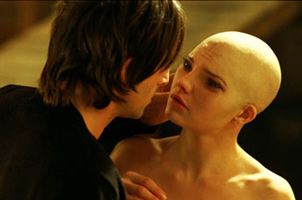 Vincenzo Natali's Splice has scooped Telefilm Canada's second annual Golden Box Office Award to honour a top-grossing English-language Canadian movie in 2010.
Natali and Splice co-writer Doug Taylor took home a $40,000 cash prize for their creature feature that grossed $2.1 million in Canadian box office last year, and $26.9 million at the worldwide cash register.
Splice, a Canadian-France coproduction, starred Adrien Brody and Sarah Polley and was produced by Steve Hoban of Copperheart Entertainment and French partner Gaumont.
"In a departure from most box-office awards that honour producers and distributors, we wanted to instead recognize the directing and script talent behind Canadian cinema success stories," Telefilm Canada executive director Carolle Brabant said in a statement.
The Genies earlier gave its Golden Reel Award, which also honours a top Canadian box office performer, to Resident Evil: Afterlife after that sci-fi feature from producer Don Carmody and director Paul W. S. Anderson grossed just over $7 million on Canadian cinema screens in 2010, and took in around $300 million in ticket receipts worldwide.
The inaugural 2009 Golden Box Office Award was given to Trailer Park Boys: Countdown to Liquor Day, the second feature instalment in the Trailer Park Boys comedy franchise, which grossed $2.9 million in domestic box office.