Canadian buyers at Los Angeles Screenings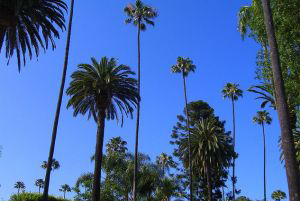 Did they fork out for the Sarah Michelle Gellar-starrer Ringer on CBS, were they enticed by Tim Allen's Last Man Standing on ABC, or did they go instead for a musical drama like Smash on NBC, executive produced by Steven Spielberg?
And how much restraint are the Canadians showing after their rotating screening of pilots on Hollywood studio lots ended Thursday and the deal-making started?
Those are the questions in the air after the Canadians started getting their check books ready for this week's LA Screenings.
Major buyers CTV, Global Television and Rogers Media, ever-eager during their annual Hollywood shopping expedition, asked that this year's viewing marathon be moved up a week to coincide with the upfront presentations in New York City.
And the Hollywood studio suppliers, aiming to keep the Canadians in the dark so they wouldn't collude with rivals before putting in their bids for rookie US network series starting Thursday night, broke with tradition and stopped offering indie broadcasters sales feedback as they viewed the new shows on studio lots this week.
Executives at ZoomerMedia, Super Channel, CHCH, Jay Switzer's Hollywood Suite Canada, Corus Entertainment, GlassBox Television and MTV, as part of the indie broadcast group, instead screened the new shows without being told by studio reps whether they'd already been purchased by CTV or Global Television as part of long-standing supply deals.
In some instances, the studios even kept certain pilots off the screening reel, without identifying which show it was or which Canadian network had picked it up.
This week's byzantine market ritual that is the LA Screenings unfolded as CTV and Global Television learned what they'll be getting this year from their studio suppliers via long-term supply deals.
CTV traditionally does its package purchasing for ABC and CBS series with the Disney and Warner Bros. TV studios, while Global Television bulk buys with its CBS Studios, Sony and 20th Century Fox partners.
Rogers Media remains the biggest buyer of NBC Universal product.
The studio suppliers generally give the major Canadian networks some latitude on which series they purchase, based on their prime time schedule needs, but they expect the Canucks to meet spending targets.
All of which leaves the indie Canadian broadcasters now lining up to buy what a well-stocked CTV, Global Television and Rogers Media leave on the table before heading back to Toronto starting today to prepare for their own upfront presentations to Canadian advertisers in late May and early June.
The indies today will be poring over the schedules at CTV and Global Television to spot buying opportunities, especially where the majors have scheduling conflicts, such as two good U.S. shows in the same time slot, leaving one for a CHCH or Super Channel, for example.