Showcase drama King sold to French broadcaster M6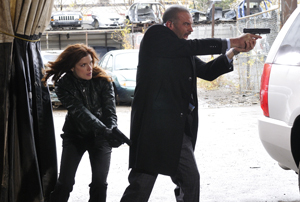 Bernie Zukerman's Showcase drama King has been sold to French broadcaster M6 and Astral specialty channel Séries+.
The eight-part drama from Indian Grove Productions that stars Amy Price-Francis as the lead investigator of Toronto's Major Crimes Task Force was sold to M6 by international distributor Beta Film GmbH.
"We are very pleased that King has been embraced by such prominent broadcasters," Zukerman, co-creator and co-executive producer of the series along with Gregg Spottiswood, said in a statement.
Beta is also eyeing broadcast deals for King in Germany, Italy, UK and Spain.
King, which bowed on Showcase in mid-April, also stars Gabriel Hogan, Tony Nardi and Aaron Poole.