Rose by Name, Gambit kick off production
Second Shawn Linden feature shooting in Quebec, while Alliance Film's Gambit starts production in London.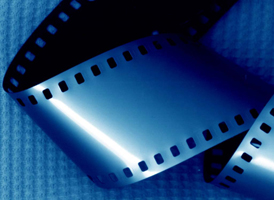 Shawn Linden has started shooting Rose by Name, a thriller from Filmoption International and Suki Films shooting in Quebec through June 2.
The follow-up to his 2007 low budget thriller Nobody, Linden's second feature stars Thomas Dekker, Matt Craven and Julie Le Breton.
The producer duo of Kim Berlin and Susan Schneir (The High Cost of Living) are behind Rose by Name, which portrays a privileged young man whose life is upended by the sudden death of his mother.
Linden is busy on other fronts, having been commissioned to adapt the graphic novel Zombies: A Record of the Year of Infection for the big screen, while his screenplay for The Duelist was recently optioned by US-based Gold Circle Films.
Executive-produced by Walter Klymkiw, Rose By Name has funding from SODEC and Telefilm Canada.
The film will shoot through May in Montreal, Longueuil, Mont St-Bruno, with a second unit crew in Winnipeg.
Filmoption International plans a fall 2012 release.
Elsewhere, the cameras have also started rolling in London on the Colin Firth and Cameron Diaz-starring caper film Gambit from FilmNation Entertainment, with Alliance Film holding multi-territory rights.
Stanley Tucci and Cloris Leachman have also joined the cast.
Alliance Films in Berlin pre-bought the Canadian, British and Spanish releasing rights to the caper film from director Michael Hoffman and script-writers Joel and Ethan Coen.
That deal followed Alliance Films doing well by FilmNation after picking up The King's Speech, which also stars Colin Firth.