Rex Harrington and Evelyn Hart join Bravo!FACT short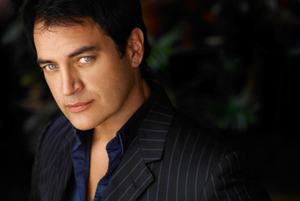 So You Think You Can Dance Canada judge Rex Harrington is reuniting with long-time ballet partner Evelyn Hart for the short film II.
The Annie Bradley film, underwritten by Bravo!FACT, follows a bride and her parents, played by Harrington (pictured) and Hart, in the run-up to the wedding.
II was created and written by Canadian actress Ashleigh Rains, who will share the producer credits with Kristin Somborac.
"I danced in The Nutcracker with Rex when I was 10 years old. Creating this film for two remarkable Canadian treasures, Evelyn and Rex, to dance together again is an incredible honour," said Ashleigh Rains, who also trained at the National Ballet School.
Production on II is set to start at the end of May.
Harrington's screen credits also include cameo roles in Queer as Folk and This is Wonderland, and he was the principal dancer in the TV movie Karen Kain: Dancing In The Moment.