CTV brings reality back to summer schedule
Bravo!'s The Borgias will air on the main net this summer, as well as a host of adventure-based reality programming.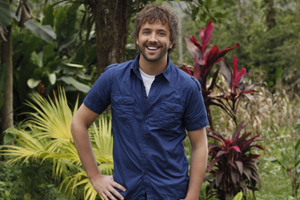 Cue the high-stakes reality series: CTV on Monday unveiled a summer 2011 schedule that includes three new adrenaline-driven reality TV series and a rerun of The Borgias after a Bravo! bow.
CTV has acquired yet another Mark Burnett reality series, Expedition Impossible, an echo of Eco-Challenge where small teams solve problems while racing around the world. Ontario native Dave Salmoni is hosting Expedition Impossible from June 21.
Survival is also in the cards for CTV with the NBC reality show Love in the Wild debuting June 1. Here 10 single women and 10 single men try to find love deep in a Costa Rican jungle.
And executive producer Jerry Bruckheimer is serving up another show for CTV with ABC's Take the Money and Run, a six-episode series to air Thursdays at 9 p.m. from July 28. This reality pits everyday people against seasoned professionals as they see who can perform the perfect crime, get away with it and pocket a $100,000 prize.
Also new on the CTV schedule this summer is The Borgias, the Canadian co-production that aired on Bravo! this spring.
CTV is also bringing the homegrown series Hiccups and Dan For Mayor back for sophomore seasons as part of a new Sunday night comedy block that includes The Big Bang Theory and new summer season of Hot In Cleveland.
There are also new episodes of Flashpoint simulcast with CBS from June 17, and So You Think You Can Dance Canada launches its fourth season on June 20.
And CTV is airing a new season of Comedy Now! on Saturday nights from June 4.