Bravo!FACT launches YouTube channel and In Short film series
The short film investor has launched a dedicated YouTube channel to reach a wider audience beyond the TV set, also unveiling an eight-part series inspired by the Seven Deadly Sins.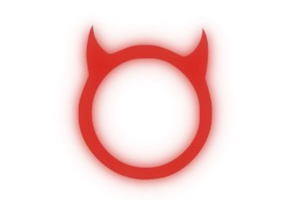 Vice is no stranger to the Internet.
So Canadian short film investor Bravo!FACT has launched a dedicated YouTube channel to reach a wider audience beyond the TV set.
The Bravo!FACT / YouTube channel comes just as the Canadian film funder unveils In Short, an eight-part series of one-hour specials on Bravo! that features short films by veteran and novice Canadian filmmakers.
Bravo!FACT executive director Judy Gladstone told Playback Daily that the In Short films, inspired by the theme of the Seven Deadly Sins, represents far more than the amateur video that dominates online video sites.
"This is a unique channel, limited to short films produced with high production values for broadcast," she said of the YouTube collaboration that includes a revenue-share with filmmakers.
"They're not produced for YouTube, not slapped together and let's give it a go. And they're not aimed at young teen demo. These films are produced for TV, and it's a high-end curated YouTube channel," Gladstone added.
Hosted by film critic Richard Crouse, the In Short series culls short films from the Bravo!FACT library, and will air on Bravo! over eight weeks.
Shorts under the Envy category include Alex Epstein's You Are So Undead, and Jamie Travis' The Armoire, while the Lust/Chastity compilation includes Anita Doron's animated short Lust, Jay Dahl's SEX! With Hot Robots and Jonny Silver's Ecstasy Forbidden.
And Aaron Au's The Tea Master and John Kerr's Harcore Bonspiel top-line the Sloth/Diligence category of shorts.
The one-hour episodes will migrate online after they air at bravo.ca.
There's another online extension, Planet Sin, a collaborative project between Amythos Media, Bell Media, and Bravo!FACT.
The interactive site encourages visitors to share their thoughts on sin, confess their own or even report on others.
Bravo!FACT isn't breaking new ground with its YouTube channel.
The online video website earlier pacted with the Guggenheim Museum on a dedicated Guggenheim channel that features the best videos from the museum's Playbiennial exhibition.
"They (YouTube) are collaborating with a million folks and we¹re one of them. But since that's the destination for short form work, once you're playing in the YouTube universe, we're hoping that there¹s going to be a way for films to be that more accessible," Gladstone observed.
The In Short series of short films on the Bravo!FACT YouTube channel follows the short film funder, which has kick-started the careers of top Canadian filmmakers over its 16 years, becoming part of Bell Media after a recent takeover by BCE of CTV.
"It's wonderful to see that, as the company has changed, Bell Media continues to stay behind the commitment," Gladstone observed.