Entertainment One pacting on TV treatment for The Firm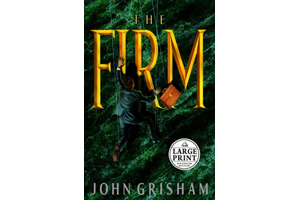 Entertainment One is bringing the popular John Grisham novel The Firm to the small screen.
The Canadian indie producer, Paramount Pictures and Sony Pictures Television are pacting to produce 22 episodes in Canada, starting this summer.
SPT's AXN networks will air the series in around 125 markets internationally. Outside of those markets, Entertainment One will distribute the series worldwide, including the cable and pay-TV, conventional TV and digital/DVD rights.
Grisham's novel inspired the 1993 movie The Firm from Paramount Pictures that starred Tom Cruise.
Grisham, John Morayniss, Michael Rosenberg, Noreen Halpern and Lukas Reiter, who penned the two-hour pilot script, will executive produce the TV treatment of The Firm.