Hot Docs pumps up the star power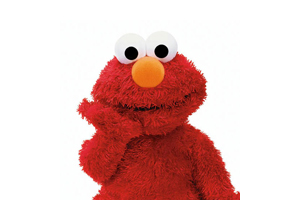 With the Hot Docs Canadian International Film Festival kicking off Thursday night, the eyes of the celebrity-watching world will turn to Toronto.
Or so Hot Docs organizers hope, as they pump up the star wattage to boost the after-fest sales potential for around 199 films unspooling during the upcoming 18th edition.
Ron Sexsmith will be walking up the red carpet at Hot Docs to tub-thump for Love Shines, Douglas Arrowsmith's portrait of the legendary Canadian songwriter and performer.
Also preening for the paparazzi will be Ralph Zavadil, aka Cap'n Video, from Jay Cheel's Beauty Day. Zavadil hosted his own cult cable-access TV show well before Tom Green, Jackass or YouTube.
Montreal filmmaker Mia Donovan will be accompanied at her Hot Docs screening for Inside Lara Roxx by Roxx, a young Montrealer who achieved worldwide prominence when she contracted HIV while working in the Hollywood porn industry.
Donovan's film examines the after-shocks from Roxx' 15 minutes of fame.
Hot Docs programming chief Sean Farnel said the star wattage is one element of a 2011 festival that aims to lift Hot Docs from being a big regional documentary festival to a big international film festival.
"The size of the festival, the number of screenings, our industry guests, it has that kind of scale this year," Farnel told Playback Daily.
Hot Docs will also have 199 films unspooling from Thursday to May 8, up from around 170 films last year, with more screenings added with Bell Lightbox on board as a venue.
Also likely to capture the spotlight this week and next is Kevin Clash, the Muppet puppet creator and the subject of Being Elmo: A Puppeteer's Journey (pictured), by Constance Marks.
And another name from the past is Peter Gatien, who will be on hand in Toronto to publicize Limelight, Billy Corben's film about Gatien's New York City nightclub of the same name that dominated Manhattan during the 1980s and 1990s.