Canada Screenwriting Awards honors scribes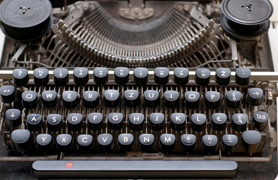 Canadian screenwriters were a joyous lot Monday night at their Writers Guild of Canada Screenwriting Awards, having just snagged much-needed new work from private broadcasters through the new CRTC 2010 TV Policy.
"The WGC put their foot in the door in 1999, and they forced the door back open in 2010 and we're going to be there to fight the fight going forward," Mark Ellis told fellow screenwriters, including partner Stephanie Morgenstern, after both won the best drama category for their Flashpoint "Jumping at Shadows" episode.
WGC executive director Maureen Parker, fresh from last week's CRTC group license renewal hearings, was on hand to give communications lawyer Peter Grant the guild's Writers Block award, the first-ever for a non-writer.
"He (Grant) has made a difference. There's an expenditure requirement on the broadcasters and they will have to make Canadian," she told a cheering room of screenwriters in downtown Toronto.
The WGC Awards was also a chance for screenwriters that spend most of the year alone with their pens to gather in friendly competition and pay tribute to their colleagues.
Tassie Cameron, who called herself the Susan Lucci of the WGC for never having earned a trophy of their own, did come away with the WGC Showrunner Award.
True to character, Cameron, with no prepared remarks in hand, quickly deflected her success on Flashpoint and Rookie Blue onto her writers' rooms.
"It's all about the company. If I forget people's names, it's because I care about you best," she said during an emotional acceptance speech.
Chris Sheasgreen, who grabbed the best comedy script trophy for his Less Than Kind episode "Coming Home," used his acceptance speech to give a shout-out to Maury Chaykin, who died in July 2010, having given Canadians his last screen performance in the HBO Canada comedy.
"We miss him," Sheasgreen said, while holding his WGC Awards trophy high in the air.
Also Monday night, Barney's Version writer Michael Konyves won the movies and miniseries category, Karen Moonah took home top prize in the animation category for "The Cat In The Hat Knows A Lot About Maps", an episode of the kids series The Cat In The Hat Knows A Lot About That, and Christine Nielsen's The Pig Farm earned the best documentary screenwriting award.
Elsewhere, Denise Blinn won the Jim Burt Screenwriting Prize for her script 1936, Barbara Haynes won with her The Latest Buzz script the children and youth category, and Lisa Hunter took home the WGC Award for shorts and web series for You Are So Undead.