Gov't and Langlois save Cinema Parallele and Ex-Centris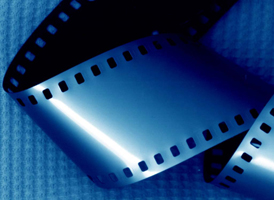 More than two years after software mogul Daniel Langlois shocked this city's cinephiles by shutting down his rep cinema Ex-Centris, two levels of government and the software mogul's own foundation have reached a deal to save the complex, which houses the venerated Cinéma Parallèle and two other theaters.
"It is fantastic news," the general manager of Cinéma Parallèle, Caroline Masse told Playback Daily. "Not having Ex-Centris was a huge loss to the city."
On Friday, Montreal Mayor Gérald Tremblay, Quebec Culture Minister Christine St-Pierre, Langlois and Masse announced that Cinema Parallèle is buying the three theaters in the Ex-Centris complex for $7.5 million, essentially becoming part owner of Langlois's building on St. Laurent boulevard.
Provincial funding agency SODEC is kicking in $4 million, the City of Montreal is pumping in another $2.75 million, and the Daniel Langlois Foundation will give $1 million to the project.
In addition, the Culture Ministry is handing the cinema $1.25 million over the next five years to help with operating costs.
The St. Laurent Blvd. multimedia complex will return to being a three-screen cinema for repertory and independent cinema in the fall.
Roughly 70% of the films screened at Cinema Parallele are Canadian, says Masse, who plans to use her new venue to boost the number of international films on offer. Since Langlois closed two of three cinemas at the St. Laurent Blvd. complex – leaving only the Cinema Parallele open – two years ago, film distributors have struggled to find screens for auteur films, particularly international ones. Distributors of Quebec independent film say they obtain between 30% and 50% of their box office from Ex-Centris.
"There is a major client base for foreign and art films in Montreal, but there are fewer and fewer cinemas showing these types of films," says Masse.
The Ex-Centris saga began two years ago when Langlois announced he had decided to stop showing films and change the vocation of his theater complex. Langlois' decision sparked a heated debate about Montreal's capacity to support auteur cinema.
Since Ex-Centris changed its mandate, a number of high-profile players, including the Festival du nouveau cinema's Claude Chamberlan, director Charles Binamé and most recently Cinema du Parc rep house owner Roland Smith have put forward their ideas to save the Parallèle and boost auteur cinema in Montreal.
At one point, there were plans to move Cinéma Parallèle to a new complex in the heart of Montreal new Quartier des spectacles district, but that fell through because of lack of funding.
Since June the head of SODEC, François Macerola has been holding a series of pow-wows to figure out how to save Cinéma Parallèle.