Telefilm pours coin into Mike Clattenburg and Michael Melski films
The Guys Who Move Furniture and Charlie Zone get the green light from the funding body.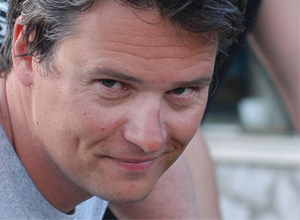 Cash injections from the Canada Feature Film Fund are pushing two Nova Scotia indie movies closer to the local multiplex.
Telefilm Canada said the Mike Clattenburg (pictured) dramedy The Guys Who Move Furniture received $3.3 million through a performance envelope held by the Trailer park Boys' production shingle.
Telefilm helped finance both Trailer Park Boys theatrical movies, the original TV series, and an early Clattenburg film, One Last Shot, the precursor to the Trailer Park Boys franchise.
And Charlie Zone, a urban thriller set in Halifax from director Michael Melski, received $500,000 from Telefilm through the selective component of the Canada Feature Film Fund.
Alliance Films is releasing the Mike Clattenburg comedy in Canada, while Pacific Northwest Pictures will handle the Canadian roll-out while Myriad Pictures shops the picture internationally.