NFB/White Pines Prosecutor pulls in world sales at MIP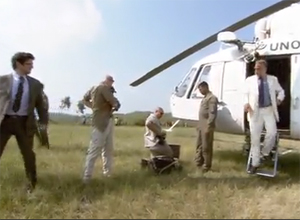 American documentary distributor Icarus Films has acquired the US rights for Prosecutor, a portrait of the International Criminal Court prosecutor Louis Moreno-Ocampo from White Pine Pictures and the National Film Board of Canada.
Other territory sales at MIP for the Canadian documentary about the Dutch court for the world's most notorious criminals include Antidote Films for Australia and New Zealand, IKON for the Netherlands, NRK Norway in that Scandinavian market, and DBS Satellite Services for Israel and the West Bank.
Prosecutor is directed by Barry Stevens and produced by Julia Bennett and Peter Raymont for White Pine Pictures, and Lea Marin for the NFB.
The executive producers are Peter Raymont and Silva Basmajian at the NFB.