Space greenlights Borealis, season two of Todd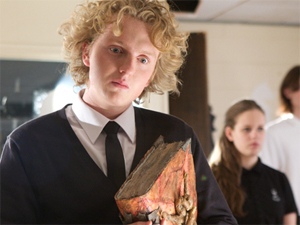 Space is gearing up for a busy year, ordering a new sci-fi drama pilot and bringing back Todd & The Book of Pure Evil for a second season.
The Canadian arctic setting of Borealis is described as "Deadwood on the Beaufort," is written by Andrew Berzins (Cold Squad, North of 60) and Andrew Wreggitt (Heartland, North of 60, The Beachcombers), with producers Tom Cox (Heartland) and Jordy Randall (Heartland) from Seven24 Films and Jon Slan (Mayerthorpe) of Slanted Wheel Entertainment.
Borealis will be shooting in Alberta this fall.
Meanwhile, production of season two of Todd & The Book of Pure Evil kicks off in Winnipeg this spring. It's co-created by Craig David Wallace, Charles Picco and Anthony Leo, with executive producers Anthony Leo and Andrew Rosen (Aircraft Pictures), Craig David Wallace (Corvid Pictures), and Jamie S. Brown (Frantic Films).
Producers are Leo, Rosen and Shawn Watson from Frantic Films.
Both series are original production from Space, for which Rebecca DiPasquale is manager of development.