Gerry Barr named CEO of the DGC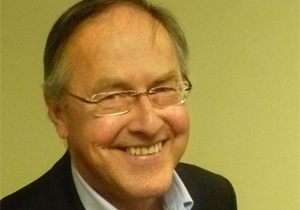 Gerry Barr has been named CEO of the Directors Guild of Canada, replacing Brian Anthony as top lobbyist for Canadian filmmakers.
Barr brings a labor background as a past negotiator for the Steelworkers' Union and creator of its Steelworkers Humanity Fund.
Most recently, he served as president-CEO of the Canadian Council for International Cooperation, a group of around 100 not-for-profit organizations working on international development co-operation and humanitarian response. He is also founding Co-Chair of the Make Poverty History Campaign in Canada.
"We're thrilled to have somebody of Gerry's stature and integrity take the helm of the Directors Guild of Canada," says Sturla Gunnarsson, DGC National President. "His commitment to organized labor and values-based advocacy, and his impressive Ottawa track record are a perfect fit for the DGC."
"Gerry will bring a world of national and international experience to championing the creative, moral and economic rights of our membership, and a fresh perspective to our rapidly changing industry."
Barr will take up his DGC post in August 2011.