Canada bleeding US pilot shoots to New York
Canada is losing U.S. pilot shoots to New York and rival US locales as the Hollywood's hunt for new TV shows kicks into gear.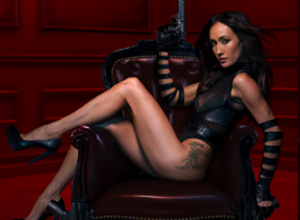 Canada is losing U.S. pilot shoots to New York and rival US locales as the Hollywood's hunt for new TV shows kicks into gear.
After US networks green lit pilots to assemble their fall 2011 schedules, Canada has snagged eight U.S. pilots shooting here through early April.
That's short of the nine pilots alone now shooting in New York City, Los Angeles' closest rival, after state lawmakers there restored $420 million in film and TV tax credits for Hollywood studios.
Vancouver has the ABC drama Once Upon a Time shooting to April 8, NBC's 17th Precinct to March 25, and Fox's Alcatraz which is shooting in Vancouver and San Francisco.
The CW network also this year brought three of its six pilots to Canada, with the one hours Heavenly and The Secret Circle going to Vancouver.
CW also brought The Awakening, about a zombie uprising, to Toronto for shooting through April 1.
That's a steep drop-off on 2010 when the CW network shot five of its six U.S. pilots in Canada.
Fewer US pilots shooting north of the border also means a possible future loss of steady work for Canadian crews and actors as the US networks get set to dole out full-season orders.
Besides New York state expanding its film tax credit program, the Canadian dollar rising above parity with the American greenback is undercutting Toronto and Vancouver as risk-averse US studios take advantage of beefed-up tax credits in rival locales like Georgia, North Carolina and New Mexico.
Of course, studio pilots filmed south of the border and picked up by a US network later this spring could yet relocate to Canada.
Until then, local crews and sound stages will wait to see which Hollywood pilots land on U.S. network schedules just ahead of the Los Angeles Screenings in late May, and lament lost mojo from 2010 when Canada proved more popular for pilot production than New York City.
This time last year, Vancouver streets were busy with TV pilot shoots for Warner Bros. Television's The Wyoming Project and Hellcats, which shot its first season locally, Fox's The Killing, CBS' Betwixt/The Changelings, Lionsgate Entertainment's Running Wilde for Fox, and ABC Studios' True Blue.
That was then. The only other Toronto shoot this year is for the ABC Poe pilot, which is set in 1840s Boston, and is before the camera until March 31.
This time last year, Toronto hosted TV pilot shoots for Fox's Breakout Kings, Nikita (pictured) for CW and the pilot for the MTV series Skins.
Landing US pilot shoots are crucial because they often lead to full-season orders.
For example, NBC Universal shot pilots for Against The Wall and Alphas in Toronto, and the studio is currently back shooting full seasons for both series.
Toronto is also currently hosting returning series like Syfy's Warehouse 13, which shot its pilot locally.
This year, Montreal snagged one US TV pilot this season, for ABC's Identity, an ensemble drama about an elite police unit that stars Wentworth Miller (Prison Break) and Orlando Jones.