Brad Schwartz to Fuse in the U.S.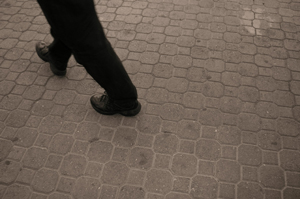 CTV's Brad Schwartz is returning to being a Canadian ex-pat in New York City.
Six years after he launched the MTV brand in Canada, Schwartz is leaving CTV to work as senior VP of programming and operations at Fuse, Madison Square Garden's national music TV network.
Schwartz in 2005 left a senior post at MTV Networks International in New York City to rebrand talktv as MTV Canada as part of a strategic alliance between CTV and the iconic American music channel.
He eventually moved from his post as senior vice president and general manager of MTV in Canada to also overseeing MuchMusic, MuchMore, MuchVibe, MuchLoud, MuchMoreRetro, PunchMuch and MTV2.
In his new role at Fuse, Schwartz will expand development of new original programming for the music-driven TV channel, increasing coverage of live events and growing the Fuse brand.
"Brad is a proven innovator in the industry, and we're excited about the energy, creativity and leadership he brings to the organization," David Clark, executive vice president and general manager of Fuse, said in a statement.