Telefilm and CMF: Create more demand for Cancon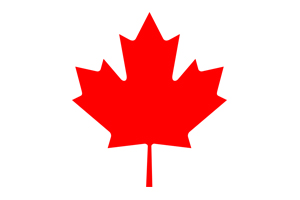 It's one thing to create Canadian content and another to demand it. Telefilm Canada, along with the Canada Media Fund, is looking to create that demand with its new corporate plan, revealed by Telefilm's Michel Roy and Carolle Brabant.
"Telefilm wants to create a groundswell in favor of Canadian content," said executive director Brabant in a statement. "The current success of Canadian films provides an ideal context for achieving this initiative, provided we put the necessary effort behind it."
And that's exactly what she and CMF president and CEO Valerie Creighton want to do. They've agreed it's time to turn to industry experts across production, broadcast and distribution, and develop a strategy that puts Cancon front and centre. Given the interactive mandate of the CMF, this new project will also explore the opps from multi-platform digital distribution and social media.
"This initiative underlines the Canada Media Fund's expanded mandate for the marketing and promotion of Canadian content. One of the Fund's strategic objectives is to reward the success of our rich and compelling Canadian ideas, stories and creative content," said Creighton in a statement.
Telefilm staff, industry, elected officials, business and community leaders across Canada will weigh in on the strategy, which will establish public-private partnerships that will ultimately improve demand and visibility for Cancon across all screens: feature film, TV and interactive digital media.
Not only will work be done locally, there will also be initiatives set in place to track, promote and advance international success of Canuck media projects, including co-pros.
"This in turn will provide economic and cultural benefits to Canadians and develop a pride of ownership in the investment, success and impact of Canadian content," said Brabant.
Meanwhile, the announcement has already generated discussion and debate among Twitter users in the industry under the hashtag #wantCancon.
The initiative will launch in April.