OMDC puts producers on fast-track to screen adapations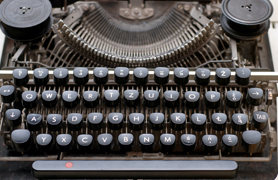 Relationships mean everything in film and TV, and match-maker OMDC's From Page To Screen mixer is where many start.
Around 20 tables are set up in a salon hall at the Toronto Reference Library. At each table, two book publishers and two indie producers are speed-dating.
The publishers pitch Ontario books and the producers pitch themselves, each with an eye on possible option deals and screen adaptations.
Once their 15 minutes is up, the producers go to another table and another series of pitches.
The fast-paced meet-ups are really about first impressions as producers and publishers size each other up for compatibility.
"Sometimes they're just looking at the (book) cover," Margie Wolfe, publisher and president of Second Story Press, says of those first awkward moments with a film or TV producer before attraction for a book and its characters has a chance of long-term commitment.
"So the first thing I ask is what are you looking for, and what are you not looking for," she adds.
Wolfe knows how to hook up with producers. Rhombus Media optioned one of her titles, Hana's Suitcase, from writer Karen Levine, before it was turned into a feature length documentary by Larry Weinstein.
Indie producer Markham Street Films was also led to the right partner when two years ago it attended From Page To Screen and discovered the Emily Schultz novel Heaven is Small, which it is now developing as a feature film from writer/director Michael McNamara.
And this year Markham Street is back speed-dating, having just optioned the Kate Pullinger novel The Mistress of Nothing from McArthur & Company.
"I always had a great film in mind for this book," Kim McArthur, president of McArthur & Company, recalled from a novel that had a modest 1,500 copies in its first print run, before it won a 2009 Governor General fiction prize.
The OMDC mixer may be speed-dating, but it's also the Canadian film and TV industry in a nutshell: indie producers moving from table to table like prospectors, panning for little gold nuggets and staking claims on book properties before developing and possibly producing projects with international partners.
Judy Holm, co-president of Markham Street Films, sees Jane Campion preferably directing a mid-budget dramatic feature to be drawn from Pullinger The Mistress of Nothing novel.
"Even if we have a Canadian writer on board to make a Canadian co-production, we'd shoot for someone like [Campion] because it's a really lush story," she explained.
You don't see the tense negotiation drama of a Dragon's Den episode at From Page to Screen. There's no shotgun weddings, more just getting to know you, 'I'll put that book in the mail' meetings.
Andrew Rosen, president of indie producer Aircraft Pictures, says From Page To Screen offers a chance to hear about Ontario books before they're optioned.
"We always assume the rights for all good books are taken. Here there's a chance to see if the rights are available, and if we're interested in the book, and they're interested in us, can we make a deal," Rosen explained.
Two years ago, Aircraft Pictures optioned the Deborah Ellis novel The Breadwinner at the OMDC speed-dating session.
Rosen said the advantages of doing business at From Page To Screen include the OMDC underwriting up to half the cost of optioning a book, and getting a project on the agency's radar for later financing rounds.
"They like to see their programs succeed," the indie producer added.
As do the publishers.
David Caron, co-publisher with ECW Press, said the speed-dating session helps build bridges with indie producers for future screen adaptations.
"Two years ago, we kept hearing (from producers) we want police procedurals, strong female protagonists. We didn't have that. We had a strong male protagonist," he recalled.
"Then a few months later, we were pitched a strong female protagonist, and I knew instantly of three producers who I'd send that book out to," Caron added.
What's hot currently with indie producers as they judge those book covers?
The publishers report police procedurals are still attractive, but also medical, legal and horror themes and characters.