HGTV digs up new spring programming
The Shaw Media channel debuts three new shows, with Canadian DIY celebs Mike Holmes and Gail Vaz-Oxlade each getting a new vehicle.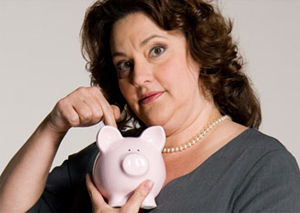 She's been sassing up Slice for years and now Til Debt Do Us Part's Gail Vaz-Oxlade (pictured) is starring in a new show tailor-made for HGTV.
Til Debt Do Us Part: Home Edition is one of three new shows decorating HGTV's spring programming lineup, which kicks off April 5. The marketing campaign for the new season starts March 28 (details forthcoming). All three new shows target adults 25 to 54.
Vaz-Oxlade's new venture will focus more closely on home ownership and home-related finances, in contrast to Til Debt, which had a more broad personal finance focus. It premieres Tuesday, April 5 at 9 p.m. ET/PT.
Also leading the spring refresh is the ever-popular Mike Holmes, who teams with fellow contractor Scott McGillivray on All American Handyman. The Canadian duo is heading south to find "America's best handyman" (presumably because Holmes is tired of finding the worst Canadian contractors at work all the time) in a reality show featuring 20 contestants. All American Handyman also premieres April 5, following Til Debt in the 10 p.m. slot.
Later that week, HGTV's third new show, Decked Out, hits the airwaves (or digi-waves, if you prefer). Just as Canadians are finally getting to see their decks again after a snowy winter, new HGTV host Paul Lafrance will be offering up inspiration aplenty as he transforms boring backyards to "awesome multi-purpose outdoor relaxation dens."
Decked Out premiers Thursday, April 7 at 10 p.m. ET.
Also new for spring are fresh seasons of Income Property, Property Virgins, Disaster DIY, House Hunters and House Hunters International.
From Media in Canada.