CHCH sponsors cycling race team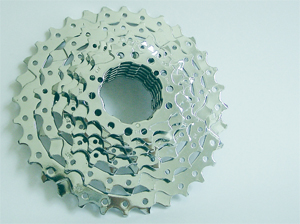 Move over Lance Armstrong. Channel Zero topper Cal Millar is bulking up to take on the cycling world with Team CHCH.
Ontario superstation CHCH, a division of Channel Zero, is pacting with the National Cycling Centre Hamilton to sponsor a racing team and promote cycling locally ahead of the 2015 Pan Am Games velodrome opening its doors.
"This is a great opportunity for CHCH to strengthen its connection to the community by promoting the sport of cycling at the grassroots level through the very unique NCCH schools program," Millar said Wednesday.
Besides launching Team CHCH with a core of Hamilton-based athletes and coaches and competing across North America, the National Cycling Centre Hamilton will be rebranded as CHCH National Cycling Centre Hamilton.
The cycling sponsorship marks a new chapter for CHCH after it was acquired by Channel Zero from a then struggling Canwest Global Communications Corp.
Channel Zero immediately jettisoned U.S. shows on CHCH and adopted an all-news format by day and movies by night to win over local advertisers and audiences.
With its future assured, CHCH has slowly returned to airing U.S. shows in primetime as it continues to raise its profile among Ontario TV viewers.