CRTC puts kaibosh on George Burger's Crush movie channel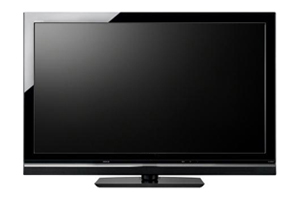 The CRTC has put the kaibosh on George Burger's proposed Crush channel, ruling the film channel for an 18-35 male demo was too "broad" in mandate to distinguish itself from existing Canadian pay TV channels.
Burger, a former Alliance Communications and Fight Network topper, already faced opposition from Astral Media and Corus Entertainment in proposing a category 2 digital channel to feature movies aimed at young men.
In their intervention, Astral and Corus argued Crush was "too broad and not precise enough to ensure that the service will not be in direct competition with the existing pay movie services or with other existing analog or Category 1 services," the CRTC recounted in its ruling Monday.
In reply, Burger argued the 18-34 male demo had "sufficiently distinctive criterion" and would not directly compete with Astral's The Movie Network or Corus's Movie Central services.
The regulator sided with Astral and Corus and the principal of genre exclusivity by ruling it could not approve the proposed Crush service "as proposed."
Burger's proposed Crush channel looks to have failed where Spike TV succeeded in 2005 when the CRTC said the U.S. specialty channel aimed at young American men did not compete with existing Canadian services, including then Canwest Global Communications Corp.'s Men TV channel.
The CRTC concluded Spike TV was a general service aimed at a broad male audience, while Men TV focused on male lifestyle issues, reducing the potential for unfair competition.
Crush, on the other hand, had no such luck as Burger and his movie model failed to distance itself from Astral's and Corus' movie channels.