Rendez-vous fest opens with Lafleur's En terrains connus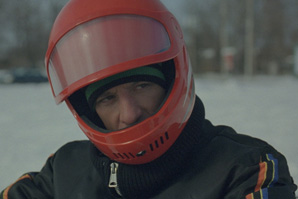 North America's largest showcase of Quebec film, the 29th annual Rendez-vous du cinéma québécois, unspooled last night with the Canadian premiere of award-winning helmer Stéphane Lafleur's En terrains connus (Familiar Ground).
Produced by micro_scrope, Lafleur's film, like several Quebec films over the past few years, explores themes of social isolation and family breakdown. It centres around the relationship between two siblings, Maryse and Benoît Bossé.
Lafleur, who is also is the lyricist and singer of the folk/country band Avec pas d'casque, picked up three Jutra awards for his first feature, Continental, A Film Without Guns.
At a time when Quebec films are picking up awards at festivals around the world, RVCQ programmer Dominique Dugas organized a panel to examine what the province's contemporary cinema says about its politics and identity. This past summer, Quebec filmmaker Jacob Tierney generated headlines when he said Quebec film was "white, white, white."
"Quebec cinema has been accused of being insular and this is true to a degree. I wanted to have a debate about what our films say about this society," Dugas told Playback Daily.
Dugas also wanted to probe why so many films released over the past couple of years are about grief and loss. "Many of these filmmakers experienced the 1995 referendum loss," she says. "I wonder if they are mourning the dream of a nation."
The Rendez-vous du cinéma québécois runs to Feb. 27 and closes with the English-language film The Year Dolly Parton Was My Mom, the first feature from Montreal writer-director Tara Johns.
The festival will screen some 300 works and features a gala event Feb. 22 to celebrate the 25th anniversary of Denys Arcand's Le déclin de l'empire américain as well as a tribute to late filmmaker Pierre Falardeau.