eOne Films and Wrekin Hill ink 3-year pact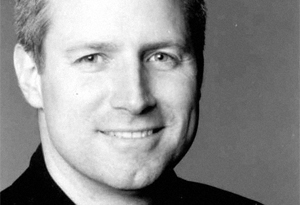 eOne Films and Wrekin Hill Entertainment have hammered out a three-year Canadian output agreement, with the distrib handling the LA-based prodcos' films in all media formats across Canada.
The contract was brokered by David Reckziegel (pictured), co-president of Entertainment One Films Canada, and Richard Rapkowski, eOne Films VP of business and legal affairs. Wrekin Hill Entertainment COO Chris Ball, CFO Rene Cogan and Gary A. Hirsch negotiated for the other side.
Wrekin Hill Entertainment was founded in 2010 by former Newmarket Films co-founder Ball and colleagues Rene Cogan and John Crye. Ball has executive producer credits on several high profile titles, such as Donnie Darko (2001), Memento (2000) and The Skulls (2000).
"We are extremely pleased to enter this relationship with Wrekin Hill Entertainment," eOne's Reckziegel noted. "Chris Ball and his team have an established track record of delivering quality content and Wrekin Hill's strong relationships with independent content creators will allow it to rapidly add to its film roster and continue to feed our extensive distribution pipeline in Canada."