CBC gives new-season orders for 17, picks up new series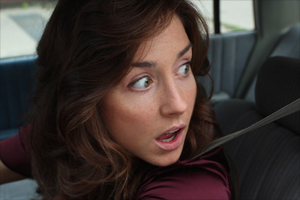 The CBC has ordered a new comedy starring Canadian comic Gerry Dee from Topsail Entertainment.
Dee, a regular at Just for Laughs and a contestant on Last Comic Standing, will top-line Mr. D., which is produced by Michael Volpe. Bruce McDonald directed the pilot.
Other programming pick-ups for the CBC's 2011-12 campaign include Michael Tuesdays and Thursdays from Rhombus Media, which stars Bob Martin; the Take 5 Productions period drama Camelot; the Kevin O'Leary-starrer Dealer to Leader, from Wide-Eyed Entertainment; and 11 Entertainment's Cover Me.
In all, the CBC handed out new-season orders for 17 shows, including 22 Minutes, Steven & Chris, the fifth estate, Battle of the Blades, The Ron James Show and Being Erica (pictured).
Also returning in a stand-pat programming lineup from the public broadcaster is Best Recipes Ever, Doc Zone, Dragons' Den, George Stroumboulopoulos Tonight, Heartland, Little Mosque on the Prairie, InSecurity, Marketplace, the 51st season of The Nature of Things, Republic of Doyle, and the ninth season of The Rick Mercer Report.
Left out of Friday's renewal notice is the Men With Brooms sitcom from Entertainment One and Serendipidity Point Films. A second season is in development from the producers, but the CBC has not yet made an order.
The CBC was also tightlipped about 18 to Life from Galafilm not receiving a renewal Friday.