Villeneuve leads Jutra pack, although auteurs score well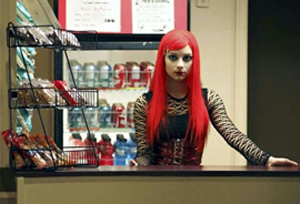 Predictably, Denis Villeneuve's Oscar-nominated Incendies is ahead of the pack in the race for this year's Jutra Awards, which were announced today and will take place March 13.
The drama about a brother and sister who travel to the war-torn Middle-East to fulfill their mother's dying request is up for 10 awards, including for best picture, director and screenwriter (both for Villeneuve). The film also picked up two nominations for best actress for Lubna Azabal and Mélissa Désormeaux-Poulin.
Incendies, which is nominated at the Academy Awards in the category of best foreign-language film, is in the running for 10 Genie Awards.
For most of their history, the Jutras have been voted on by members of various industry associations in their respective professional categories — for example, producers and cinema owners picked the best film and directors chose the best director. But, bowing to pressure from the industry, who criticized the awards for not doing enough to support auteur film, the Jutras radically changed their nomination process last year.
Now, a jury selects the best picture nominations; and then split into two groups to decide the contenders in the other categories.
And the change appears to have had an impact on the nomination process.
A number of somber auteur films which were critically acclaimed but didn't score high at the box office are in the running for the award's top categories including: Denis Cote's darkly comic Nordic tale Curling (pictured, NihilProductions) which is up for three awards, including for best film and best direction; and 10 1/2 a film about a troubled young boy living in a group home which is nominated in four categories, including for best film (Pierre Gendron), best direction (PODZ) and best screenplay for Claude Lalonde.
Sophie Deraspe's intense and at times bleak Les signes vitaux (Les Films Siamois) is also competing in the best picture category alongside Incendies and Xavier Dolan's Les amours imaginares.
Barney's Version managed four Jutra nominations mostly in craft categories. Its highest-profile nomination was for best screenplay for Michael Konyves's adaptation of the Mordecai Richler novel.
Jacob Tierney's The Trotsky also got one nomination, best actor for Jay Baruchel.