Castlepoint going ahead with downtown Toronto studio development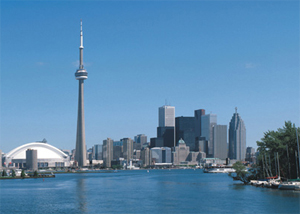 After Castlepoint Developments in 2009 became a minority investor in Pinewood Toronto Studios, the spotlight shifted from the real estate developer's plans for a second high-tech studio in Toronto's west end.
But Alfredo Romano, a principal at Castlepoint, told Playback Daily that he will shortly submit a commercial development application to Toronto City Hall for a 'mix-used' studio on Sterling Road in Toronto, on the derelict site of the former Tower Motors factory.
Romano purchased the downtown Toronto site in 2007, and for a time considered partnering with Pinewood Studios Group of Britain to erect a movie studio after extensive demolition and environmental cleanup work.
But along the way, Castlepoint invested in a restructured Filmport complex on Toronto's portlands, as Pinewood moved into to manage the high-tech studio, newly renamed Pinewood Toronto Studios.
Now Romano's plan is to develop the Sterling Road site as a commercial studio that will rent out space to low-budget film, new media and music producers, among others.
Castlepoint will be leaving the big-box sound-stages to Pinewood Toronto Studios, he insisted.
The original plans for the redevelopment included a mix of around 140,000 square feet of existing building space that requires refurbishing, including a 10-storey building originally built in 1919, and another 100,000 square feet of quality studio space.
Photo credit: City of Toronto.