Pentefountas steps in for Arpin at CRTC as opposition accuses gov't of cronyism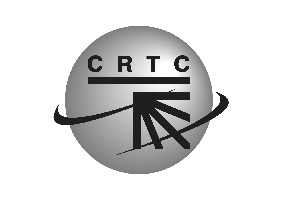 Opposition parties are accusing the government of political cronyism after it appointed two former members of the conservative Action Démocratique du Québec (ADQ) party to key positions at both the CRTC and the CBC in less than a week.
Heritage Minister James Moore announced Monday that Pierre Gingras, who was an ADQ member of the provincial legislature in 2007-2008, is joining the board of CBC/Radio-Canada.
Last Friday Moore appointed the former president of the ADQ, Montreal lawyer Tom Pentefountas, to replace the vice-president of the Canadian Radio-television and Telecommunications Commission (CRTC), Michel Arpin. Pentefountas, who left the beleaguered ADQ in 2009 after the party's poor showing in the provincial elections ran twice for the ADQ and lost.
Pentefountas is one of a number of ADQ party insiders the Harper government has brought to Ottawa, including the Prime Minister's communications director Dimitri Soudas and Heritage Minister Moore's spokesperson, Jean-Luc Benoit. (Benoit was ADQ leader Mario Dumont's spokesperson at the height of the leader's popularity in Quebec.)
"The government wants to control our cultural institutions," Liberal culture critic Pablo Rodriguez told Playback Daily.
Rodriguez maintains that Pentefountas doesn't have the experience to be vice-chair of the CRTC, and "the federal regulator is dealing with big issues, such as vertical integration and the future of TV."
"This group really doesn't blush," NDP MP Charlie Angus told Playback Daily. "They spent so much time attacking the Liberals for patronage appointments and [yet] they are doing the same thing. Rather than acting in the public interest they are appointing their friends."
Angus accuses the government of undermining the CRTC by appointing Pentefountas. "This appointment raises questions about the credibility of the federal regulator at a time when it has a number of key decisions to make."
The Harper government and the CRTC have clashed on a number of occasions. The regulator recently ruled that smaller internet providers must stop providing unlimited internet plans and bill based on usage, which drew the ire of the government and caused a public outcry among consumer groups. The government said it would overturn the decision.
The CRTC announced Tuesday that it is launching, "of its own initiative," a proceeding to review its decisions on small ISP billing.
"The great concern expressed by Canadians over this issue is telling of how much the Internet has become an integral part of their lives," said Konrad von Finckenstein, Q.C., Chairman of the CRTC said in a statement. "We will be reviewing our decisions with fresh eyes and look forward to hearing the views of Canadians."
The CRTC has suspended the implementation of its ISP decision pending the outcome of the proceeding it launched.
Minister Moore was not available for an interview for this article.