Alliance to release Relativity pics through 2015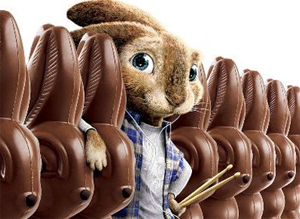 Pictured: Relativity Media's Hop
Relativity Media and Alliance Films have agreed to renew their distribution agreement through 2015.
The deal started in September 2008, and sees Alliance Films release Relativity pictures in Canada, while its UK outfit Momentum Pictures, does the same in the British market.
Terms of the deal were not disclosed.
"The Relativity team consists of great guys, partners and entrepreneurs. We look forward to helping them build Relativity in the coming years," Charles Layton, president of Alliance Films, said.
Alliance, Canada's largest indie film distributor, also has supply deals with Focus Features, The Weinstein Company, CBS Films and Newmarket Films in Canada, as well as partnerships with Summit, FilmNation Entertainment, Newmarket, Exclusive Media, IM Global, Mandate, Wild Bunch, Constantin Films, EuropaCorp and Nu Image in the Canadian, British and Spanish markets.