Storm Hawks fly onto Disney XD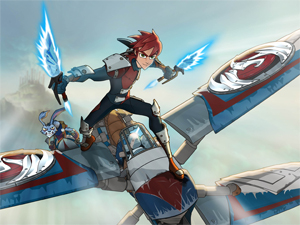 Disney XD has picked up 52 episodes of Vancouver-based Nerd Corps Entertainment's original series Storm Hawks for air in the US early this year.
The boy-skewing comedy/adventure series follows five teens on flying transforming motorcycles as they battle nasty villains of the skies.
Launched in 2007, the series was created by Nerd Corps' CEO and founder Asaph Fipke and has aired in more than 150 territories, including on Cartoon Network in the US, UK, France, Eastern Europe and Latin America, GMTV in the UK, YTV and VRAK in Canada and terrestrial broadcasters France 3 and RTL II (Germany).
From KidScreen magazine.