Villeneuve makes the final Oscar cut – Updated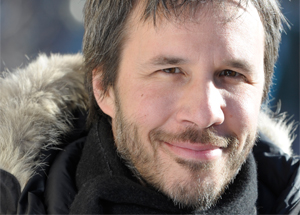 Quebec director Denis Villeneuve says the stress leading up to this morning's announcement that his film Incendies was nominated for an Oscar was almost unbearable.
"I never want to have the night I just experienced twice," Villeneuve told journalists in a conference call from the Sundance Film Festival in Park City, Utah. "I really can't believe that I'm even talking to you about this. I don't expect to win. For me the prize is the nomination… just to be among those other people is a huge honor."
Incendies, is nominated for an Oscar in the Foreign Language Picture category against four other films: Algeria's Outside the Law, Denmark's In a Better World, Greece's Dogtooth and Mexico's Biutiful.
Incendies is based on the award-winning play of the same name by Lebanese-born Canadian playwright Wajdi Mouawad, and stars Maxim Gaudette and Melissa Desormeaux-Poulin as twins who fulfill their mother's dying wish to travel to the Midde-East to deliver two letters to a father they thought was dead and to a brother they didn't know they had.
Villeneuve describes Incendies as one of the most "powerful and beautiful stories," he had ever encountered. "It says something about the world today. I knew I was working with strong material. I owe almost everything to Wajdi. He's the one who wrote this fantastic story. I am here today because of his ideas."
The director, who wrote the screenplay adaptation of Mouawad's play, has yet to speak to the internationally renknowned playwright. "He's like the Pope. He is very hard to see. I'm sure it will be days before I get to speak to him."
The first person Villeneuve contacted upon hearing the news of his nomination was his wife, well-known Quebec actress Macha Grenon. After that, he called his children who were at school in Montreal.
"They aren't supposed to talk on their cells while they are in class, but I decided I didn't care, I called them anyway."
The award-winning director of Polytechnique says the Academy Award nomination will raise the international profile of Canadian film and will make a major difference' for the film's US release.
"I did have a lot of pressure from distributors around the world who kept saying to me, 'We bought your film because we know it's going to go to the Academy Awards' and I was always saying … 'Hey, guys, hold on a minute, it's a long step to go there."
Telefilm Canada helped finance Incendies through its Canada Feature Film Fund.
"We are thrilled to see Incendies achieve such a high, and well-deserved, honor," Telefilm's Carolle Brabant said in a statement Tuesday.
"We are proud to have supported Denis Villeneuve, who has helped elevate Canada's reputation as world-class filmmakers with great artistic vision. The film's message is universal, reaching beyond language or borders."
Incendies was named best Canadian film by Toronto and Vancouver film critics.
Canada was last nominated for a foreign-language film Oscar in 2007 for Deepa Mehta's Water. The last time a Canadian film won the category was in 2004 for Denys Arcand's The Barbarian Invasions.
Also making the Oscar cut is Barney's Version, having been nominated in the Best Makeup category. Barney's own Adrien Morot will vie against talent from The Way Back and The Wolfman for the accolade.
Unfortunately, one film not making the trip to Hollywood for this year's festivities is White Pine Pictures' Genius Within: The Inner Life of Glenn Gould. Having had the honor of being short-listed as one of the final 15 docs, the film failed to make the final cut. Those honors instead went to Exit Through the Gift Shop, Gasland, Inside Job, Restrepo and Waste Land.
The Oscars will be handed out Feb. 27.