Dolan up for Cesar for Les Amours imaginaires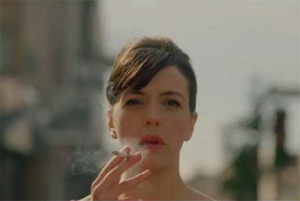 Montreal filmmaker Xavier Dolan, who will start shooting his third feature, Laurence Anyways, at the end of February, has been nominated for a Cesar Award, the French Oscar, for his second film Les Amours imaginaires (Heartbeats).
Heartbeats, which was screened in the Un Certain Regard program at Cannes in May 2010, was one of seven in the foreign film category announced Friday in Paris by the French Academy of Technical Arts and Sciences.
It's unlikely that Dolan, who has become somewhat of a darling in France since he won numerous awards at the Cannes Film Festival in 2009, will win a Cesar. He is competing against David Fincher's The Social Network, Jane Campion's Bright Star, Christopher Nolan's Inception, Clint Eastwood's Invictus, and Juan Jose Campanella's Dans ses yeux.
The Cesars were otherwise dominated by Xavier Beauvois' Of Gods and Men and Roman Polanski's The Ghost Writer.
Of Gods and Men, about Trappist monks living in Algeria threatened by fundamentalist terrorists, earned 11 nominations, including best film, best director and performance nods for Michael Lonsdale and Olivier Rabourdin.
Polanski's The Ghost Writer, starring Ewan MacGregor as a young writer hired to write an outgoing prime minister's memoirs, has been a big hit in France. The English-language film snagged eight nominations including best, best director for Polanski, best adapted screenplay and best music by Alexandre Desplat.
The Caesars will be handed out Feb. 25 in Paris.