Loblaw helps turn Recipes to Riches for Food Net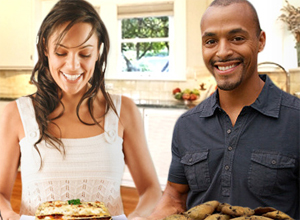 Loblaw is helping turn ordinary Canadians' recipes into new-found fame with new series Recipe to Riches, slated to air on Food Network Canada this fall.
Targeted at adults 25 to 54, Recipe to Riches (8×60) is being produced by Shaw Media and Temple Street Productions, and offers Canadians the chance to exhibit their best recipes on the show in any of seven categories: appetizers, frozen treats, entrees, sweet and savory snacks, savory pies, cakes and sweet pies.
Central to its plot is a partnership with Loblaw, as the winners of each category will have their recipes turned into President's Choice products and sold at Loblaw stores across Canada. They'll also receive $25,000 each, with the grand prize winner taking home $250,000.
The website supporting the series is currently being used for audition registration but will eventually be where viewers can vote for their final round favorites says David Fortier, co-president of Temple Street Productions. Social media integration via Facebook and Twitter pages is also part of the show's promotional plans.
"We wanted to celebrate ordinary Canadians who are doing extraordinary things, in this case, creating incredible recipes that ought to be shared widely across the country," says Fortier. "What better way to do that than give these food enthusiasts the unique opportunity to be a part of Canada's newest original competitive reality show?"
Casting for the new show starts with an open call Feb. 5 in Halifax, followed by stops in Montreal, Toronto and Vancouver. Registration opened this week.
From Media in Canada.