Profile report pegs film and TV production at $4.9 billion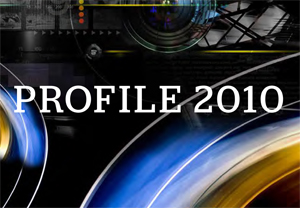 David is losing to Goliath: Canadian production volume rose 1% last year to $2.29 billion, but Canadian television production fell by 3.3% in 2010, dipping below $2 billion for the first time in four years.
So reports the Canadian Media Production Association's Profile 2010 industry report, released Friday, which revealed an overall increase in Canadian production volume last year from $4.8 billion to $4.9 billion.
That slight rise was underpinned by foreign location and service production in Canada rising 4% to $1.51 billion in 2010, compared to year-earlier levels, and Canadian theatrical production jumping by 42% to $308 million.
But in the all-important Canadian TV sector, which has long been subject to two solitudes – the pursuit of ratings by domestic broadcasters using expensive U.S. network shows and the same broadcasters investing in homegrown dramas as a condition of license – Goliath is winning.
The Profile 2010 report confirms a Canadian industry where private networks spend increasingly more coin on American series as production levels for home-grown shows fall.
The CMPA report put Canadian TV production at $1.98 billion in 2010, down from a year-earlier $2.05 billion, as documentary and current affairs programming production slid, as did variety and performing arts production.
Those genre declines were partially offset by higher kids TV and animation production, according to estimates collected from CAVO and the CRTC by the indie producers for their Profile 2010 report.
And, the primetime success of Flashpoint and Rookie Blue notwithstanding, Canadian fiction genre production was up by a mere 1.4% to $970 million last year, with 77% of those budgets going into English-language TV production and 23% into French language production.
What's more, as Canadian private networks continue to write big checks for American shows, their share of financing for homegrown TV shows fell last year.
Private broadcaster license fees for Canadian production accounted for 16% of budgets, or $378 million in 2010, compared to a year-earlier 22% of production budgets, or $499 million.
To compensate, more coin for Canadian production had to come last year from public broadcaster license fees, federal and provincial tax credits, the Canadian Television Fund (newly-renamed the Canadian Media Fund) and other public/private sources.
The Profile 2010 report also revealed that the fall in Canadian TV production was mostly concentrated in the English-language market where the volume of production fell 7.8%.
Production in bilingual formats and other languages also fell, while the volume of French-language TV production in a more insulated Quebec TV market rose 12.5%.
Elsewhere, the report indicated that, while Canadian theatrical production and foreign location and service production recovered in 2010, both production segments remain well shy of peak levels reached in the last decade.
Other surprises: British Columbia continues to host the bulk of foreign location shooting and service work in Canada – Hollywood movie production in and around Vancouver came in at $485 million last year, up sharply from $248 million in 2009.
At the same time, Ontario emerged as the busiest province for film and TV production in Canada last year, accounting for $1.9 billion in production volume, or 39% of the national total, followed by British Columbia with over $1.3 billion in total production volume last year, and Quebec with $1.2 billion in film and TV production budgets spent locally.
The release of the CMPA's Profile 2010 report comes ahead of the Canadian producers' annual Prime Time jamboree in Ottawa next month.