Does Montreal need more studio space?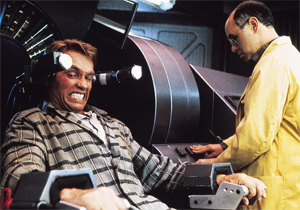 Pictured: Cite du Cinema offered to build a massive space to shoot the remake of Total Recall, but couldn't get it done in time.
The co-owner of Montreal's largest full-service shooting stage, Mel's Cite du Cinema, says he'll consider expanding his facilities to accommodate more Hollywood blockbusters if the Quebec government raises the all spend tax credit to 35%.
"We could potentially build four more sound stages, but we need to ensure that Hollywood will come here for years to come. An increased tax credit would do this," Michel Trudel told Playback Daily.
Montreal has lost some Hollywood business recently because of its shortage of blockbuster-friendly studio space. The producers of a big-budget remake of Total Recall were scheduled to come here in May, but moved to Toronto because Mel's largest space was booked up with Relativity Media's $125-million 3D blockbuster The Brothers Grimm: Snow White which will begin shooting in May. Mel's has 18 studios but only one super-sized space (36,000 square feet).
"I told the producers of Total Recall that I would build a stage to accommodate them for May 1st, but they wanted a space for April 1st, and I couldn't manage it that fast," says Trudel.
Reports that Montreal lost two other Hollywood blockbusters – a Jack Ryan movie and an Avengers remake – are exaggerated, says Trudel.
"About five American production houses got in a panic and were looking around for space at the end of last year because they thought there was going to be a Screen Actors Guild (SAG) strike in 2011. When they realized that wasn't going to happen four of them changed their minds."
Mel's is currently negotiating with American producer Lucas Foster to shoot 11 films in four years in Quebec, but the deal is contingent on increasing the tax credit to 35%, says Trudel.
Quebec film commissioner Hans Fraikin was dismayed to lose three productions, but said it's a sign that Montreal is a desirable place to shoot: "It's a nice problem to have."
Fraikin says he doubts the Quebec government will boost the tax credit to 35%.
"That's a big number. There is little chance they will do it but there may be other ways to keep Montreal attractive."
Both government and industry are trying to come up with innovative ways to attract Hollywood to Montreal, says Fraikin.
"Every year has different challenges. First it was the labor issue, then the tax credit and now our weakest link is lack of studio space."