Kirstine Stewart to replace Stursberg permanently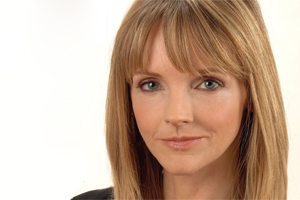 CBC/Radio-Canada on Monday confirmed Kirstine Stewart as the new executive vice president of English language TV services.
Stewart filled the role on an interim basis since her former boss, Richard Stursberg, stepped down as head of the public broadcaster's English language TV service last August.
CBC/Radio Canada president and CEO Hubert Lacroix, who showed Stursberg the door, said Stewart will fill the post on a permanent basis for continuity.
"CBC has before it an opportunity to deepen its relationship and engage with Canadians in new ways. Kirstine Stewart is just the person to lead CBC into that future," Lacroix said in a statement.
The CBC looked both inside and outside the organization for Stursberg's replacement before deciding on Stewart.