Shaw Media-Hot Docs fund hands out coin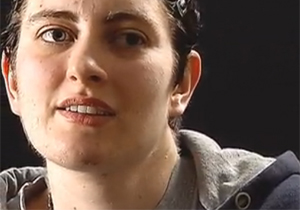 Pictured: Filmmakers Francine Pelletier and Christina Willings teamed up for the 2008 doc, Cure for Love.
Shaw Media has has handed out $203,000 in grants and non-interest loans to eight promising indie documentary projects, including the latest work by Michael McNamara and Francine Pelletier.
The eight projects are the latest to tap the $4 million Shaw Media-Hot Docs Fund, with three docs receiving $146,000 in completion fund coin: Sherien Barsoum's Colour Me, Julian Pinder's Trouble in The Peace, and Jeremy Torrie's When Dreams Take Flight.
Five additional projects are to divide another $61,000 in no-interest loans as part of a development fund: Michael McNamara's The Borderless Sky; Francine Pelletier's The Dark Side of the Moon; Dear Allan, by filmmakers Sarah Goodman and Sarah Zammit; Jean Fontaine's The World According to Morgue; and David Ridgen's VeHEMenT,
As elsewhere in the indie sector, documentary producers are seizing on the Shaw Media-Hot Docs Fund as financing for theatrical and TV docs continues to tighten.
The doc fund's first round of 2011 financing will open in April, with an application deadline of Wednesday, May 25.