Vancouver Film Critics nod to Incendies, Trigger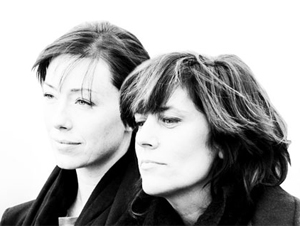 Denis Villeneuve's Incendies and Bruce MacDonald's Trigger (pictured) lead the way when it comes to the Cancon being recognized by the Vancouver Film Critics Circle. The media collective announced its 2010 nominations yesterday, acknowledging the best in Canadian and international filmmaking. Three nominees will square off in each category, with the awards presented January 10 at the Railway Club in Vancouver.
Incendies was nominated for Best Canadian Film, but also collected noms for Lubna Azabal (Best Actress), Maxim Gaudette (Best Supporting Actor), Mélissa Désormeaux Poulin (Supporting Actress), and Villeneuve for Best Director.
For its part, Trigger was put forward for Best Canadian Film, with Molly Parker and Tracy Wright going head-to-head in the Best Actress category, and Bruce MacDonald standing for Best Director.
Rounding out the nominations for Best Canadian Film was Lixin Fan's Last Train Home; and for Best Director, Denis Côté for his film Curling.
When it comes to the Best Actor category Jay Baruchel (The Trotsky) will face off against Paul J. Spence (Fubar II) and Paul Giamatti (Barney's Version).
Screenwriter and producer Chris Haddock (Da Vinci's Inquest, Intelligence) will also receive the Achievement Award for his contribution to BC's film and television industry.