Giamatti and Spacey get Golden noms for Canuck films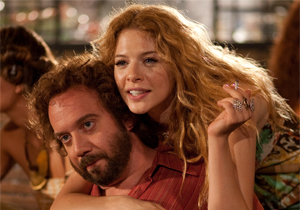 Two American actors in Canadian films are in contention for the Best Performance by an Actor (Comedy or Musical) category at the upcoming 68th annual Golden Globe Awards.
Paul Giamatti (pictured), who starred in a solid cast opposite Rosamund Pike, Minnie Driver, Rachelle Lefevre, Scott Speedman and Dustin Hoffman, is up for his lead in Barney's Version. For his part, Kevin Spacey is nominated for his portrayal of lobbyist Jack Abramoff in Casino Jack (which, for the purposes of the Golden Globes, has been dubbed a comedy).
Casino Jack was directed by the late George Hickenlooper, and was produced by Gary Howsam, Bill Mark and George Zakk through Rollercoaster Entertainment and Vortex Words + Pictures.
Barney's Version was directed by Richard Lewis and produced by Robert Lantos through Serendipity Point Films in association with Lyla Films.
The Golden Globes will air on Sunday, January 16.