CFC gets $9 million for training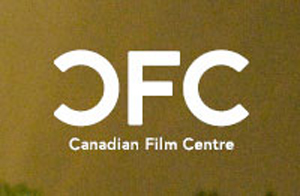 Despite darkened skies, the mood was upbeat at the Canadian Film Centre's annual TIFF barbeque on Sunday, thanks to a $9 million funding boost announced by the Ontario government.
The money will go towards the center's training programs, and is meant to build on the province's Open Ontario Plan, announced earlier this year, to help create jobs.
Minister of tourism and culture Michael Chan was on hand to make the announcement and told festival goers the center "plays a key role" in developing Canada's cultural industry.
"Here we are again and it didn't rain, how about that! It's a great day for the center… we're really starting to cook," responded CFC founder Norman Jewison, who applauded the investment in Canadian talent.
"It's all about talent… it's the engine that drives everything and this is the place where we nurture the talent,' he added. The event attracted Canuck creatives including Oscar-winner Paul Haggis, Gordon Pinsent, Colin Mochrie, and Don Carmody.
CFC exec director Slawko Klymkiw said the grant will help trainees "excel at creating innovative content for global audiences."
Klymkiw also told attendees the center is on track to finish current renovations and expansion of its Windfields Campus site by next spring. CFC last year collected $7.5 million in new infrastructure funding from the federal, provincial and Toronto governments to upgrade its current grounds.
"Once we complete this project, it will fully support all our programs," Klymkiw added.
CFC has two films unspooling at TIFF this year including How To Rid Your Lover of a Negative Emotion Caused By You! and Champagne – both screening in the Short Cuts Canada program.