Barneys Version wins Golden Lion Cub trophy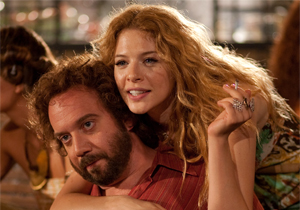 The jury has spoken: Robert Lantos' Barney's Version on Friday picked up the Leoncino d'Oro award in Venice, voted on by local school children.
The award's name, translated as the Golden Lion Cub prize, is a play on the name of the top Venice prize, the Golden Lion, which this year went to Sofia Coppola's Somewhere.
The Richard J. Lewis-directed Barney's Version was shut out of the main award giving on Saturday as the Venice Film Festival wrapped.
Barney's Version next shifts to the Toronto International Film Festival for a North American premiere on Sunday night.