Sony Pictures Classics tells Barney's Version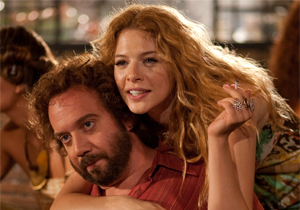 Sony Pictures Classics has acquired the U.S. rights to Richard J. Lewis' Barney's Version ahead of its North American bow at the Toronto International Film Festival.
The Canadian-Italian co-production was expected to receive a quick American pick-up on the strength of star wattage from Paul Giamatti, Minnie Driver, Dustin Hoffman, Rosamund Pike and Scott Speedman.
The drama from indie producer Serendipidity Point Films is based on the Mordecai Richler novel and will bow in competion in Venice before shifting to Toronto for a gala on September 12.
"Very rarely does a major novel come to life so completely and so richly on the screen as it does here with Barney's Version," Sony Pictures Classics, which is run by distribution veterans Tom Bernard and Michael Barker, said in a statement.
Entertainment One earlier acquired the Canadian rights to Barney's Version.