CRTC pushes public access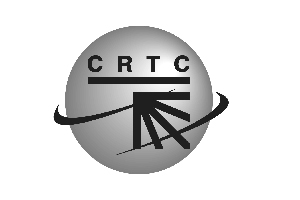 The CRTC wants more ordinary Canadians to follow homegrown stars like Mike Myers, Dan Aykroyd and Tom Green and get their start in entertainment on homegrown public access TV channels tied to local cable networks.
Unveiling a new community TV policy Thursday, the regulator ordered cablers to encourage more local community members to participate in creating at least half of a community TV channel's on-air programming.
From September 1, 2014, the CRTC wants the original idea for a program to come from local community members, who will also help produce the programming in front or behind the camera.
The new policy follows hearings in April where critics told the CRTC that industry consolidation in the cable sector had produced community TV channels that were more part of regional, professionally-driven networks, rather than grassroots over-the-air channels.
The regulator, responding to calls for change, on Thursday told cablers that at least half of a channel's programming budget must be directed into local programming and to train and develop volunteers.
During the recent CRTC hearings into community TV, the Canadian Association of Community Television Users and Stations, representing ordinary TV viewers, told the CRTC that cable operators were positioning their community TV offerings as competition to public and private broadcasters, and not as outlets for volunteer technicians and on-air talent looking to get into TV on the ground floor.
Lack of public involvement in community TV comes, critics contended, has occured as cable operators collect around $130 million from Canadians each year for community access programming.
Cablers put 2% of their revenues into community TV as a condition of license.
At the same hearings, major cablers like Rogers and Cogeco defended their community TV stations, and said subscribers valued their community channels.
More locally produced amateur TV from cable-backed community TV channels will come despite misgivings expressed by CRTC chair Konrad von Finckenstein during the April hearings.
The CRTC head questioned why local over-the-air TV needed to be restored when the Canadian broadcast landscape now included the Internet, social media and other alternative vehicles for local expression.