Channel Zero brings U.S. series back to primetime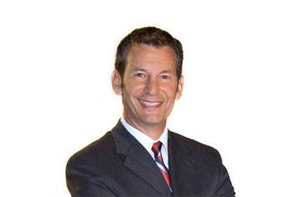 Throwing money into conventional Canadian TV these days often feels like rolling a giant pair of dice.
But Canadian indie broadcaster Channel Zero looks to have come up big as its CHCH over-the-air channel gets back into the U.S. primetime series business.
For fall 2010, the Hamilton-based station has a new logo that largely resembles CHCH's long-standing logo before it was acquired by Canwest Global Communications Corp. and in 2007 rebranded as E!.
There's also a new tagline Your Superstation, and the station has even brought back Sportsline, to air nightly at 7 p.m., with Mark Hebscher and Clint 'Bubba' O'Neil co-hosting.
It's not like Channel Zero put all its chips into the bet. The indie broadcater last year paid $12 to purchase the broadcast license for loss-making Hamilton, Ontario TV station CHCH-TV from an embattled Canwest Global.
Channel Zero immediately jettisoned U.S. shows on CHCH and adopted an all-news format by day and movies by night to win over local advertisers and audiences.
Now the U.S. shows are back in primetime for the upcoming fall/winter season: hit dramas, investigative news series, blockbuster movies nightly, Jimmy Kimmel Live and Nightline late night.
On the U.S. series front, CHCH purchased some cast-offs from fellow broadcasters, including Supernatural, 48 Hours Mystery, Smallville, now in its final season, Chuck and 20/20.
There's also a new season of Ed The Sock This Movie Sucks, an NBA Game of the Week bowing Christmas Day with a double header, and 60 Minutes as a mid-season series.
What's more, CHCH may be Hamilton-based, but Toronto, Canada's biggest advertising market, remains the big prize.
"With a reach to over 96% of households in Ontario, our strength in the Toronto market, and a solid primetime line-up, CHCH is a staple for your television buy this Fall," said Geoff Thrasher, Channel Zero general sales manager.
Away from primetime, the station isn't fooling with its all-day, rolling news format, only adding to it.
From August 30, CHCH will offer weekdays from 5:30am through 6 p.m. real-time on-screen news headlines, traffic updates, and weather information.