CTV appoints King
Phil King named prez of sports and EVP of programming, while Marcovici assumes EVP of Digital Media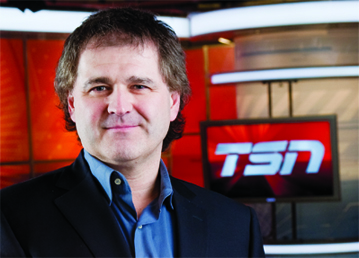 Looks like TSN is the route to the top posts in Canadian TV.
TSN president Phil King on Thursday was promoted to president of sports and executive vice-president of programming at CTV, the network announced.
The move follows another former TSN president, Keith Pelley, and a one-time boss of King, earlier this week bolting CTV to run Rogers Media.
"Phil has built an amazing organization at TSN and has proven himself as a first-rate leader," Ivan Fecan, CTV globemedia president and CEO, said of the promotion.
The hire also means Rick Brace will no longer preside over CTV's varied sports programming and sports business ventures. Those properties, including TSN, RDS, TSN2, RIS Info Sports, NHL Network and ESPN Classic, will now report to King.
Brace will instead focus on CTV's bottom line as president of revenue and business planning, and remain involved in the network's upcoming 2012 Summer Olympic Games coverage as a senior advisor.
King's promotion also puts him further up the line as a potential successor to Fecan as CTV continues to work out its succession plans.
Meanwhile, CTV has also promoted Alon Marcovici to the position of EVP, Digital Media. He will report directly to Fecan. Marcovici was a driving force behind the digital manifestation of the Olympic Consortium, and will continue in his role of VP of digital for the Olympic effort.
Prior to joining the Consortium, Marcovici was the VP and chief marketing officer for the Toronto Board of Trade, and served as VP of marketing and communications for the Florida Panthers.
CTV is expected to announce next week how it will fill vacant top posts at TSN and the Olympic Broadcast Media Consortium after this week's management shuffle.